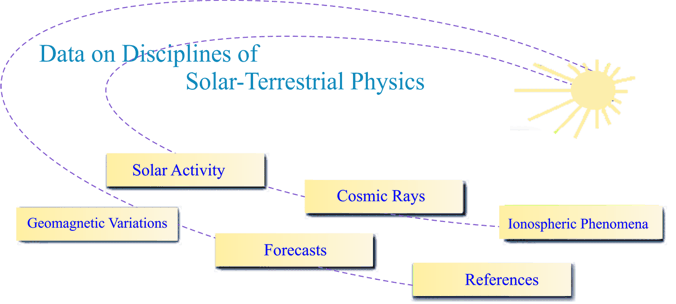 For Users
The WDC for STP website contains data and descriptions of data on different disciplines. All data are open and available for fundamental and applied scientific researches and education without restriction and free of charge or at the cost of dissemination, not for commercial use.

The conditions and regulations of data distribution and license for data usage are determined by the data providers.We place the corresponding license on the webpage with data and the user must follow the rules of this license. We distribute data under the international open access data license Creative Commons CC BY or CC BY-NC.


The data is availaible in different traditional and electronic forms on various media. Every data set is accompanied by documentation and format description.
Data in electronic form are in direct access on the website. Data in other forms can be obtained by e-mail request.

When data are using in publications and presentations, it should be indicated that the data were received from the WDC for STP and indicate the author/producer of the data if such is known.


The data and information from other WDCs, Institutes and Obseratories of the World Observing System can be found on the links from the section "References".

The WDC for STP is in the process of registration and publication of individual data sets with a digital object identifier (DOI) assignment. At the first stage priority is given to geomagnetic and solar activity data. Response pages for registered databases and datasets contain detailed descriptions of published data, storage location information, and data citation samples. Pages are available from the Central repository website. From the response pages, you can go directly to the data sets published on the WDC for STP website at the specified addresses for "loading" data.
For Contributers
The WDC for STP invites scientists, institutions, observatories and other authors producing data to contribute data to our Center in order to make data more accessible to the scientific community and to ensure their safety and long-term storage.

The WDC for STP, Moscow is interested in contributions of all types of data on Solar-Terrestrial Physics. Data is accepted in almost any format with accompanying documents. We offer contributors to contact us to discuss the details. The staff of the center can help contributors to prepare data and documents for transfer to WDC for STP.